SPONSORED BY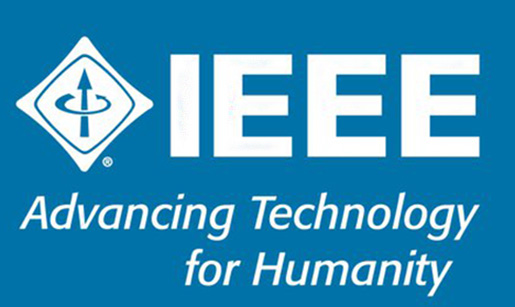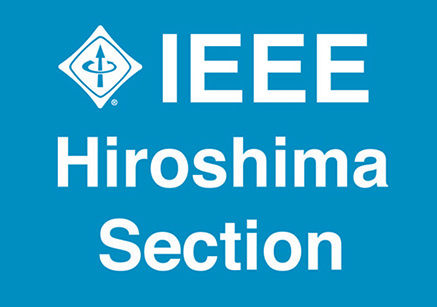 Author guidelines (ISDCS2023)
Here are the author guidelines for the IEEE 6th International Symposium on Devices, Circuits and Systems (ISDCS2023):
The camera-ready version of the paper must be prepared using the IEEE conference proceedings format by May 22, 2023 (23:59 GMT). The IEEE conference paper template can be found at the following link:
https://www.ieee.org/conferences/publishing/templates.html
Before submitting the camera-ready version of the paper, authors must use PDF eXpress to check that their paper meets the IEEE Xplore digital library requirements.

-Create IEEE PDF eXpress Plus Account and visit IEEE PDF eXpress Plus:
https://www.pdf-express.org/.
a) Click on "Create account" with Conference ID: 58735X.
b) Check or Convert Files - Click "Create New Title", enter title info, and submit files for checking or converting. The result will be sent by e-mail you specified.
The camera-ready version of the paper should strictly adhere to the reviewers' comments and feedback.
Authors must submit the camera-ready version of their paper through EasyChair. Authors are directed strictly not to change the name of the file provided by the PDF eXpress after successfully verifying their paper. You may check the Paper several times and update it in EasyChair.
The EasyChair Submission Link:
https://easychair.org/conferences/?conf=isdcs2023
The ISDCS2023 conference has a zero-tolerance policy towards plagiarism, and papers found to be in violation of this policy will not be published in the conference proceedings. It is recommended that authors take all necessary precautions to ensure their paper is not in violation of the IEEE standard plagiarism policy. This policy can be found at the following link:
https://www.ieee.org/publications/rights/plagiarism/plagiarism.html
Please be aware that all submitted papers will undergo multiple checks through IEEE CrossCheck, even after the conference. Authors may be required to make revisions to meet IEEE standards multiple times. Failure to comply may result in the paper being ineligible for publication in IEEE Xplore.
Author(s) will be communicated regarding registration and Copyright transfer by the ISDCS2023 organising committee shortly.
Each paper must be accompanied by at least one full registration and uploading of the presentation video at the symposium through a virtual platform (to be informed soon) by one of the co-authors to be included in the final proceedings. Failure to register and/or upload the presentation video for individual papers at the symposium will result in your paper being withdrawn from the proceedings.


Registration portal will open on May 8, 2023 (00:00 GMT)

The hard deadline for Registration is: - May 22, 2023 (23:59 GMT)
Speaker Instruction for Video Submission
The presenter can use the PPT template for the final presentation.
At the ISDCS 2023 virtual symposium, attendees can view moving images pre-recorded by presenters on demand, and which will be discussed with a text-based message system Moodle.
Your presentation video will only be viewable but not downloadable to conference attendees (i.e. those who have registered for the virtual conference) for a limited period of time.
Authors are requested to prepare and upload a video file for the presentation by Video: 22nd May, 2023.
Additional instruction which was informed in the notification of acceptance.
| Paper type | Maximum allowed duration |
| --- | --- |
| Regular paper | 15 mins. |
Video Submission
We would like to obtain your agreement on that your presentation video will be viewable to conference attendees through Moodle during your session. Please note that you do not need to transfer the copyright of the video file.

Video Submission Steps

Step-1 : There are several video conferencing tools available to easily record a presentation (Zoom, Microsoft teams etc.). In this method, you can show your face through the web cam if you would like and display your slides as you talk. You can use any meeting software as long as you get a good quality recording and your final file is in the MP4 format. For how to create a MP4 file with PowerPoint, please see, e.g.: Click
Step-2 : Please upload your video file at: to be announced.


File format must be in MP4. File size must be below 500 MB, and use a 4:3 aspect ratio with a vertical resolution of 480 px at most. It is recommended that the video files are less than 1 Mbps bit rate for optimum playback experience for the users. To check the bit rate, right click on the file name, click on properties, go to the details tab, and look for total bitrate. If the bit rate is too high, please lower the quality to "Internet Quality" to create the MP4.
The final video must also be uploaded by: - May 22, 2023 (23:59 GMT)